Cindi Swartout-editor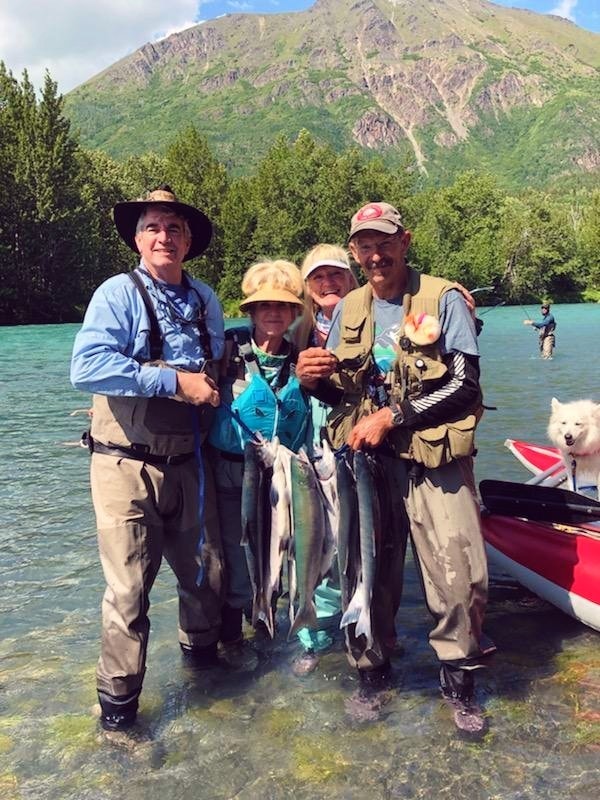 A Word From Kevin…
Hello Everyone,
I am here to report that Unemployment in our Industry is still at record lows. The latest from the Savants in charge of forecasting the next year are predicting a slow-down, not a recession, so far. I can only speak from what I see on my Desk and in my office. My clients are still investing in talent, and in building a team and retaining that winning team. You can't see it but there is a War for Talent in our Industry. My advice to you is to dust off your resume and update it with a new list of your accomplishments. Are those things you did in 2006 still as relevant as what you did for the last 3 years. Be prepared to customize your resume for each job you are being considered for. Be sure to list the who, what, when and where of your good deeds. It will be more enjoyable than you might think, don't procrastinate. Who knows your success story better than you?
Life is about Change, right? Well, this Summer I will be working from my new office in Soldotna, AK. It's been a goal and a dream of mine to live in Alaska. My Family and I are really enjoying all the sunshine here in the 49th State. Just yesterday we had twin baby Moose's born in the yard next to our Garage. So cute.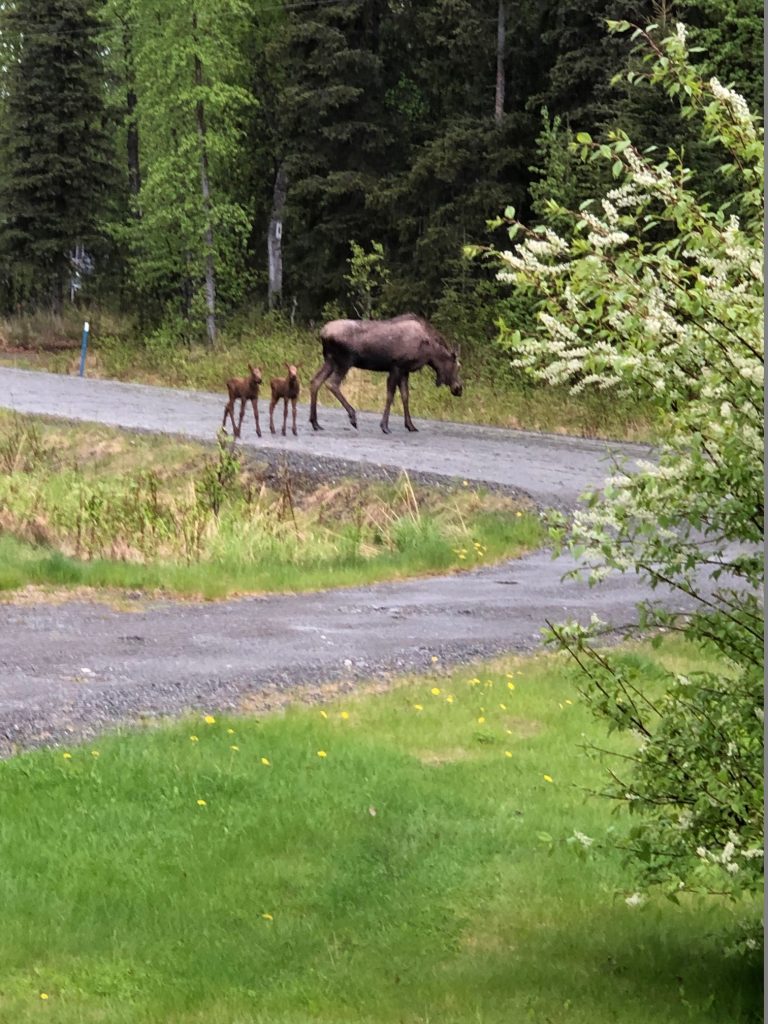 I plan to embrace the lifestyle here in the Great Land, I can hear the Kenai River calling me now.
I will be attending Semicon West in San Francisco in July. I will be attending with my Daughter, Katie. I am so proud of her, she has been a driving force in our company this past year. She is the future of our Company and she is doing a great job. Look forward to hearing from Katie about opportunity in your Industry.
We have several open positions posted on our Website, www.keiferprofessionalsearch.com Feel free to peruse the listings. If you think you are a fit please send me your resume and let's talk about it.
If your company has been looking to fill a position and you feel it's about time that they got serious about filling the job please give me a call and let's talk about how Keifer Professional Search can and will save you time and money.
I hope to see you on a Stream full of Salmon sometime soon. Please feel free to give me a call anytime.
Sincerely
Kevin Keifer, CPC
408-448-4700

6 Job Search Tips That Are So Basic People Forget Them

Links for you
Trade shows Kevin will be attending:

From Danna's Desk…
Greetings to All,
These days, you need to do more than send in a decent cover letter and arrive on time for the interview. You need to stand out from the crowd. Here are some helpful things to do to set yourself apart from the rest of the candidates.
Personalize your application
Write a personalized cover letter, and if possible, avoid the "To who it may concern " opening and find the name of a recruiter, hiring manager, or human resources director at the organization you're applying to. It can be a key way to fast-track your application. Browsing LinkedIn is a useful way of identifying employees in a company.
If you're applying for different types of positions, create targeted resumes to match, highlighting the employment history that is most relevant to the job that you're after. Also, include "Key Words" in your resume that match in the job description as some hiring authorities recruit using a "Key Word Search."
And, it's just as important to make sure your cover letter and resume are free of grammatical errors or typos. When employers are reading dozens of resumes a day, a typo or mistake can quickly get your application thrown in the reject pile.
Cleanse your social Media
What will the employer see when they google your name? Hopefully it's your LinkedIn webpage, or online portfolio that comes up.
Before you start your job search, do a "cyber cleanse" protecting your privacy settings on Facebook, Instagram, or any other social media accounts you might not want an interviewer to see. Do a thorough check to make sure you are using social media correctly in your job search.
Then, update your LinkedIn, or Google Plus profile, with your latest employment information.
You never have a second chance to make a first impression
You already know that first impressions are key, meaning that it's imperative to put together a professional outfit, iron your shirt, polish your shoes, and so on, but did you know that leaving a lasting good impression is just as important?
Although you should say goodbye to your interviewer with a firm handshake and a smile, it doesn't end there. Ask for a business card, too, and then go home, log-on to your email, and send a thank you note to the interviewer for taking the time to speak with you.
It isn't just a way of scoring brownie points. It can also be a way to reiterate your interest in the position, emphasize any points you'd like to make about your work experience or mention anything you didn't get to say during the interview…..and to close for the position.
Happy Summer to All!
Danna
From Katie's Desk…
Summer 2019 is here! I can't believe that one year ago I graduated from SDSU and started working here at Keifer Professional Search, and what a year it has been. I've learned a lot in such a short amount of time. I've built my network through cold calls and shaking hands to where now I almost have 500 connections on LinkedIn (Big Deal!). I've made A LOT of phone calls and perhaps even have spoken to some of you. I've walked the floors of many trade shows where I have met tons of people and gained insider knowledge through the grapevine which I hope to repeat at SEMICON West 2019 in July.
If there's one thing I've learned this year, it's that what goes around comes around. I know, simple, but I think I'm finally starting to realize just how small our world really is. Everything is interconnected. Even when they are on opposite sides of the spectrum, they are all just different facets of the same gem.
This summer I would encourage you to smile more. When you see someone with something you admire, give them a compliment. Open the door for others, say thank you when someone opens the door for you (personal pet peeve of mine). Someone needs 50 cents to get the snack they want? Whip it out and show them some love.
Being more mindful, present, and aware of my surroundings has not only paid off in my personal life, but my professional life as well. You never know when someone you've had a positive effect on will show up in your life again. So brighten up along with this gorgeous weather, spread your love and be the energy you want to attract!
My Favorite Recipe!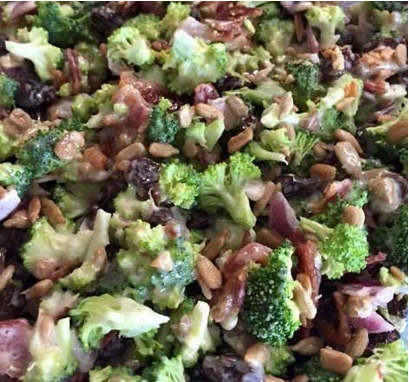 from: Home Family Recipes
Bacon Broccoli Salad
INGREDIENTS
1 large or 2 small heads of broccoli
1 teaspoon salt
12 slices bacon (about half a package)
½ cup red onion chopped or sliced thin (your choice)
½ cup shredded sharp cheddar cheese
¼ cup sour cream or crème fraiche (your choice)
½ cup mayonnaise (we recommend Hellman's or homemade mayonnaise)
2 tablespoons white wine vinegar
¼ cup sugar
INSTRUCTIONS
Cut off the thickest part of the stem of broccoli and discard. Cut the remaining head into small florets. Heat a medium pot with water and salt and bring to a boil.
Fill a medium to large bowl with ice water. Once the pot of water is boiling, drop the broccoli florets into the boiling water and count 30 seconds. Immediately drain off the water and plunge the broccoli into the ice bath.
Drain the broccoli and lay out on a large sheet of paper towels. Start rolling the paper towels and broccoli around and around like a jelly roll then squeeze out the water. Repeat a second time until the broccoli is completely dry and drained of all water. Place the broccoli in a large bowl and refrigerate until after the bacon is cooked.
Cook the bacon until crispy and then crumble. Discard bacon fat (or save for other recipes if you wish).
Remove the broccoli from the refrigerator and add cooked, crumbled bacon, red onion and cheddar cheese.
In a small bowl mix the sour cream, mayonnaise, vinegar and sugar.
Add the mayonnaise mixture to the broccoli mixture, combine and serve.
Other Summer Recipes
Peanut Butter Bars with Salted Chocolate Ganache
BBQ Recipes That'll Make You Feel Like a Pitmaster

Summer fun and Activities
Summer Games to Play with Your Kids
60 Awesome Activities to do With Your Kids
Things to do in Soldotna Alaska