Keifer Professional Search
Cindi Swartout-Editor

A Word From Kevin…
Hello Everyone,
Thanks for checking out our Spring Newsletter.
I know that there is a lot of anxiety surrounding the Pandemic and we all have people in our lives that are vulnerable to Covid-19. All we can do is hold our Friends and Families close and have Faith that we will get through this and live to see the other side.
The good news is that the "New Normal" of staying and working from home is, excuse the Pun, "Working". From my perspective it seems that most people are doing Ok, some are thriving. Here at Keifer Professional Search we are following up on every lead and meeting a lot of new clients, virtually. There are some exciting developments in the technology surrounding Moore's Law and plans for 3nm geometries in the works.
I want to say "Thank You" to you for your referrals. If your company is looking to add some talented people in 2021, we can help you save time on your search to identify good people.
We are doing some of our best work now in 2021. I am working on some great opportunities, please feel free to check out our Job Openings on our Website.
Give me a call sometime. I plan to be here in San Jose, CA until May 1st then travel to Soldotna, AK for the Summer Season.
If you notice an interesting anecdote about Job Search or Recruiting please forward it to me. I love a good joke.
Sincerely,
Kevin Keifer

Links for you
HR Survival Tip "Sarah, my employee, has been posting on social media a lot of pictures of herself partying and drinking. She has been moving up in the company but I think these posts could eventually hurt her career. What can I do?"
Trade shows Kevin will be attending:

Just for fun…

From Danna's Desk…
Hello all,
I hope you all are finishing this first quarter strong and are ready to Spring into action as Daylight Savings is upon us.
There is an ongoing trend of underestimating the power of a Interview Thank You Email. Taking the time to follow up after an interview gives you one more opportunity to make a good impression in more ways than just one. An effective follow up note does more than just express your appreciation. It helps you to make the case that you are a good fit for the position as well as give you another chance to impress the hiring manager. The follow up note gives you an opportunity to reinforce your strengths for the position, affirm your interest in the opening, and to respond to any concerns that may have come up during the interview process. It gives you another chance to close for the opportunity too.
I would urge all of you to always send a follow up note to anyone who interviews you in the hiring process. This reinforces why you are the perfect candidate as well as give you a touch of class that can set you apart from the other applicants.
Check out this link from our website on writing Thank You notes

From Katie's Desk…
How are you dealing with COVID? Have you checked in with yourself or your employees lately? With people working from home at the highest rates we've ever seen, people are experiencing anxiety, depression, loneliness and isolation now more than ever before. This reaction is actually very normal considering the overwhelming amount of change we've had this year.
Something to keep in mind: Better mental health support now could give you an advantage over your competitors when the pandemic ends.
There is a new threat to our collective mental health. According to an article by Kaiser
Permanente, new data shows that, "7 out of 10 employees say this is the most stressful time in their career" and who could blame them? There have been cut backs, layoffs, and hiring freezes. With all this uncertainty people are worried about job security and the future of their company. However, within chaos lies opportunity!
For my clients and executives reading this: the key is cultivating resilience in your company.
Luckily for you, there are more ways to support your employees mental health now more than ever. Here are some strategies from Kaiser to support the mental health of your workforce:
● Lead with the positive whenever you can
● Address financial concerns
● Promote resources
● Be empathetic and vulnerable
● Encourage employees to prioritize health and family
● Promote a sense of purpose
Supporting your workforce through hard times like these builds trust and rapport. By supporting your team now, you will keep them strong and resilient for the future.
Coming into this new Spring I want us to remember that although this year has been scary, challenging, and uncertain; it has also been a time of change and growth for us as a society. By supporting each other-from the front desk to the C-suite-we can build a sense of community and compassion that will make your team stronger in the long run.
Source Link to Kaiser Article

My Favorite Recipe!
Country Beef Gravy & Buttered Noodles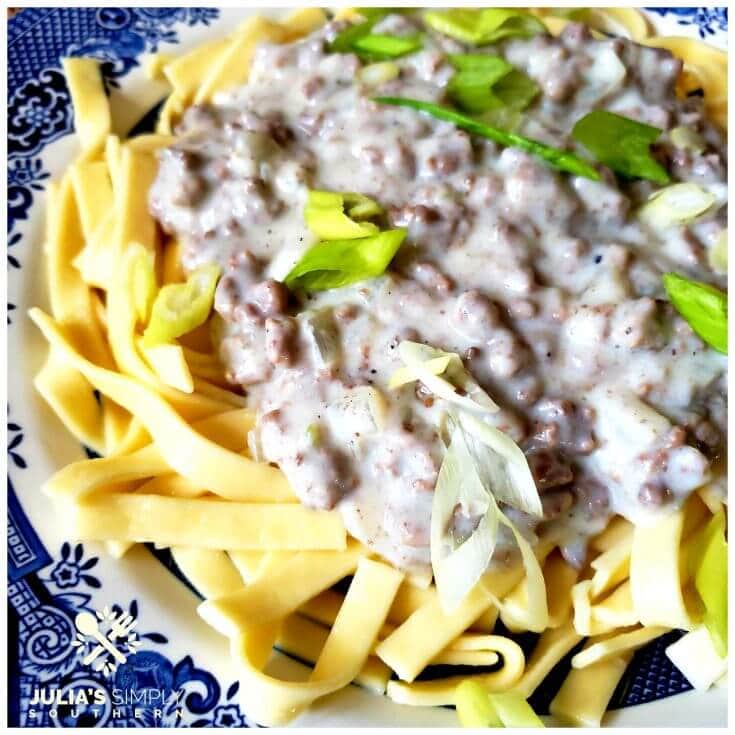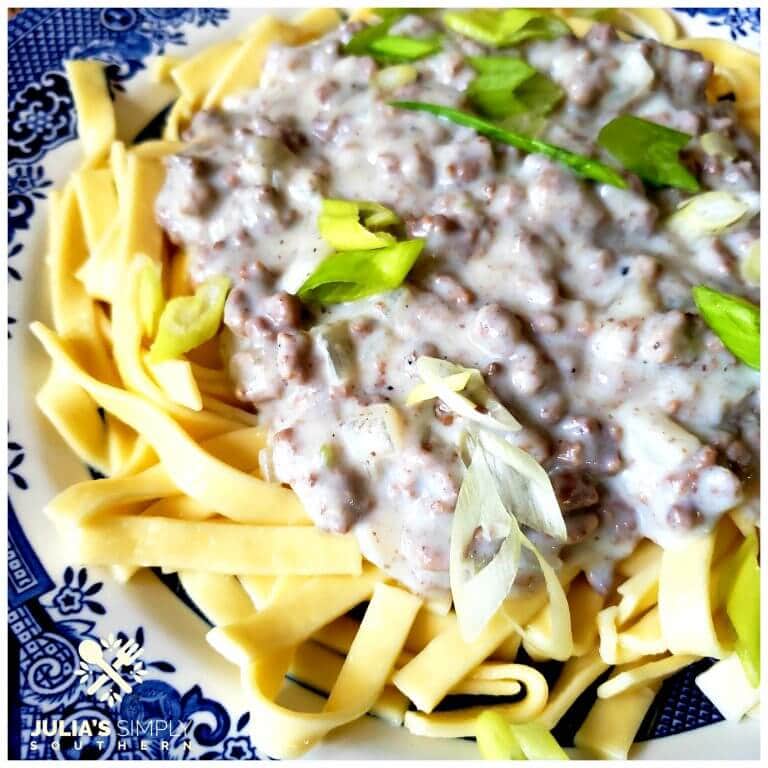 Old fashioned hamburger gravy is thick, creamy and delicious. A great budget friendly meal when served over buttered noodles, toast or mashed potatoes.
Ingredients
Hamburger Gravy
1 lb of Ground Chuck Ground Beef
1 Small Onion, diced
1.5 tsp Salt, or to taste
1/2 tsp Black Pepper, or to taste
1/2 tsp Onion Powder
1/3 c Flour
1.5 c Milk
Pasta
1 pkg Egg Noodles or Old Fashioned Style Noodles
4 tbs Butter
Water for boiling pasta and salt to add to water
Instructions
Heat a medium to large skillet over medium heat; add the ground beef, diced onion and seasonings. Break up the meat as it browns and cook until no longer pink. Do not drain.
Next, add the flour and stir to incorporate into the beef mixture. Continue to cook while stirring for 2-3 minutes then add the milk. Gently stir to combine and bring to a simmer; cook until gravy is thickened.
Taste for seasoning and adjust if needed.
Serve over cooked buttered noodles, Toasted Bread or Mashed Potatoes. (Cook pasta according to package directions while preparing the hamburger gravy. Drain and toss with butter.)

Spring Recipes