Industry research points to an increasing turnover rate and a shortage of skilled workers. As a result, hiring costs will rise and the ability to successfully and efficiently recruit top talent, near and abroad, will be a must. Vipe was created to streamline the time and costs associated with hiring, while also allowing employers to differentiate themselves from their competition. Our video platform, built on advanced technologies, has successfully turned a complex task into an elegantly simple online application. Our products are proven to be powerful yet extremely easy to use. Whether you are looking to successfully recruit top talent, dramatically reduce your costs of hiring or differentiate yourself from your competition, Vipe is your solution of choice.
Adam Peterson
CEO
VipeCloud Inc
Office: (650) 521-0298
Cell: (650) 793-1540
Fax: (650) 961-5018
Email: adam@vipecloud.com
www.vipecloud.com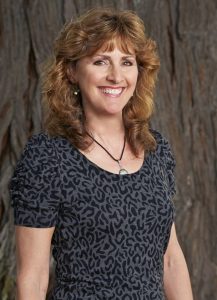 Joy Bender Corporate Relocation Specialist
Joy is very successful working with people who are new to the area. Having lived in San Jose for over 30 years she can easily help you determine the best neighborhood for your lifestyle
408-679-1297
joybender@serenogroup.com
http://www.joybenderhomes.com
Sereno Group
214 Los Gatos-Saratoga Road
Los Gatos, CA, 95030

You want to hire and keep the best talent. You want an energized, cohesive workforce that blows the competition out of the water. You want to stay on top where you belong. We can help. That's what The Omnia Group has been doing for last thirty years. Our clients rely on us to give them an edge when hiring, and we deliver. How do we do it? One powerful tool – The Omnia Profile. Our simple, yet amazingly accurate, behavioral assessment, provides you with the workplace aptitudes of candidates and employees.
Efficient, precise and unbiased, our assessment has been independently validated as 93 percent accurate. It is free of age, race, gender and cultural bias, and complies with EEOC/ADA guidelines. It's fast, just 10 minutes. It's easy, no confusing questions or irrelevant multiple choice scenarios. Omnia's Report Suite can be used as the foundation for any human capital needs. While an individual's behavior can fluctuate depending on the situation, the Omnia Profile captures their most comfortable pattern of behavior and is therefore a good indicator of how they will respond to most business situations and tasks. The Omnia Profile should account for only 20 to 25 percent of the overall hire, promotion and career development decisions.
Versatile. Accurate. Relevant. Here are just a few ways that The Omnia Profile can help your business: Improve ROI and increase your bottom line
Make more informed hiring decisions
Increase employee engagement and retention
Professional development
Team building
Succession planning
Strengthen communication
Improve self-awareness
Career planning
Perpetuation planning
All that and while providing real-world, business relevant insight into the inner workings of your most valuable asset, people. For more information, visit: www.OmniaGroup.com or call: 800.525.7117 x1226
Keifer Family Dentist!
Santana Park Dental Care
Isaac Lin, DDS
Santana Park Dental
373 S. Monroe Street Suite 303
San Jose, CA 95128
408-246-0103